Custom Pewter Ornaments – Stock Designs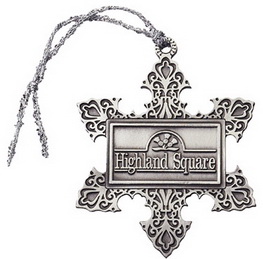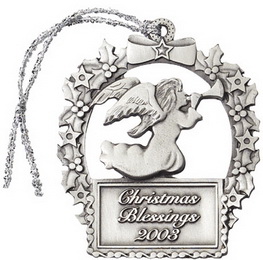 Setup:
No Charge
Size:
Area: 5 sq. in
(Ex: 2.25 in. X 2.25 in. if perfectly round.)
-Oversizing to 6 sq. in. or 7 sq. in. is available.
Time Frame:
Design: 1-3 days
Production: 3 weeks
Delivery: 2-5 days
Packaging:
Two-Piece Gift Box or Black Velour Pouch
(included in price)
Shipping Estimate:
$15 per 100 ornaments
Optional Color:
Add .60 to each ornament, and $40 setup for
each color.